GOODMATCH ICONS
There are garments that you always wear, because they are perfect in every season. We have revisited some that we renew every season to make you always feel yourself.
TRENCH
Complement of an urban life, each season has its own. We have revisited it in a corduroy version, to wrap you up when autumn approaches. In double wool and viscose fabric, a trendy version, warm and very light for the winter.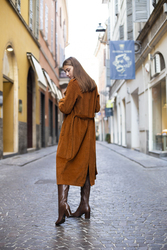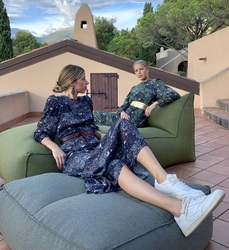 DAY DRESSES
It is a breath of energy. You can always wear it: during a business meeting and at lunch with friends, or in the evening with a pair of heels. We thought of it with prints made in Como and every season we combine different colors. Made of viscose, a soft and resistant fabric, easy to wash and designed to last over time.
ELASTICIZED BLAZER
You wear it all day and you forget you are wearing it. Ours is a deconstructed and elasticized version. Elegant, during a business meeting. Versatile and comfortable with a pair of jeans for a walk around town.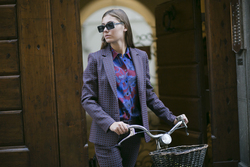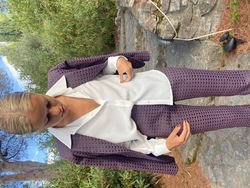 ELASTICIZED TROUSER
They are a creative accent in your days. Practical, but feminine, plain or patterned. To be combined with an elegant blouse or a sporty jacket. In soft stretch fabric, they make you move in comfort, ideal for a dynamic day and to arrive in the evening still full of energy.
REVERSIBLE COAT
Two garments in one. Made of doubled fabric, it allows you to combine different colors and play with patterns. Original and essential, a raw cut and completely reversible. A warm and comfortable winter model, with a neoprene core and a lightweight and waterproof summer model.